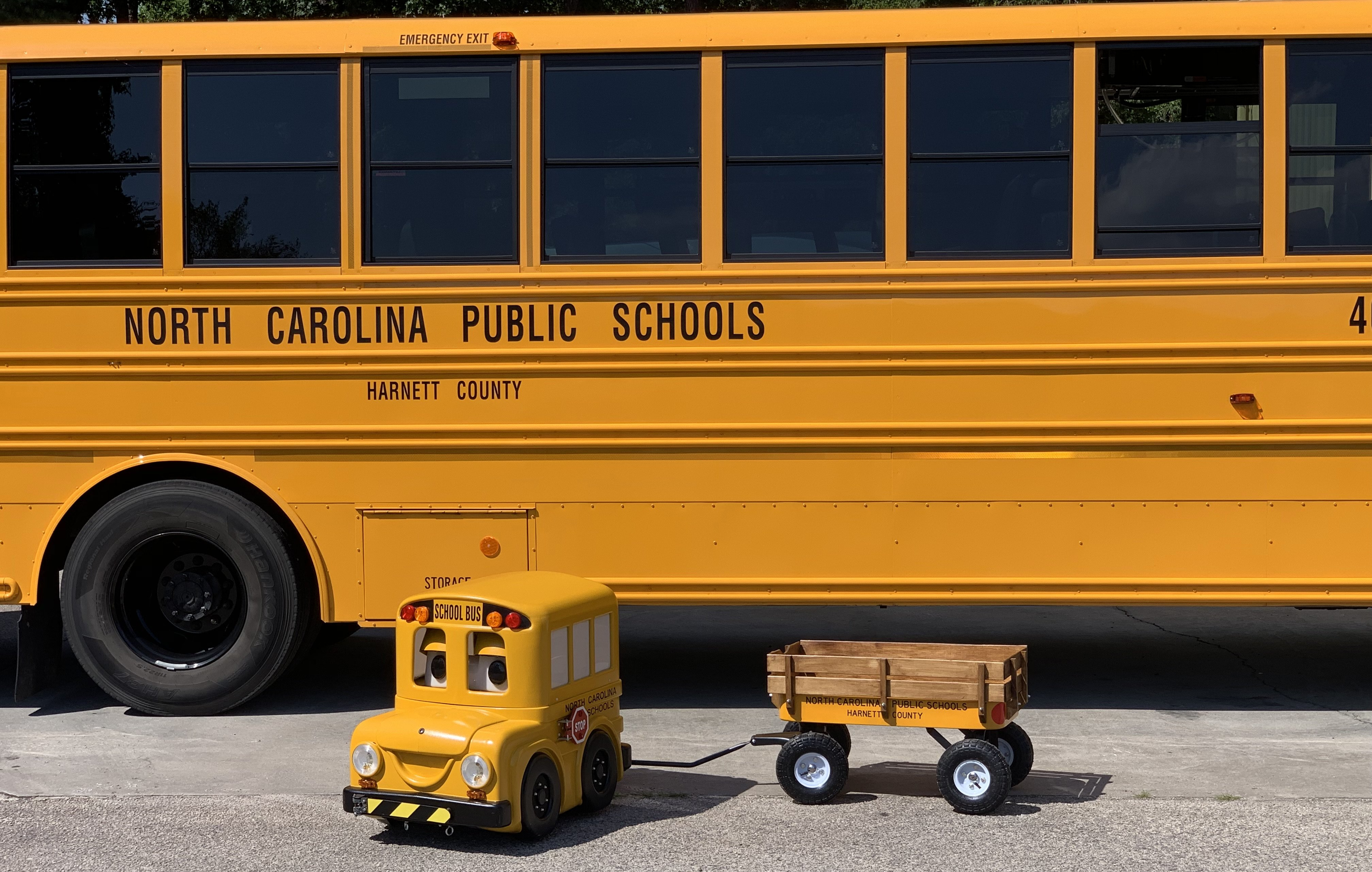 The Harnett County School District is dedicated to providing the safest form of transportation in support of the educational process for all eligible students. Transportation budgets across North Carolina continue to see reductions in state and local expenditures. With these reductions, routes will be monitored in an effort to become more compliant with state and local policies. Roadways traveled within subdivisions are limited to roads that are maintained by the state, municipal streets, or other streets with publicly dedicated right-of-way. Our department strives to reduce bus routing changes from year to year, but as students move in and out adjustments may become necessary. We ask for your help in providing a safe school bus stop by observing school buses on the road and students standing at bus stops. It is the responsibility of the parent or guardian to make sure that their child arrives to the bus stop safely, on time, and ready to board the bus. Let's keep SAFETY a priority for our students.
The goals of the transportation services are as follows:
providing transportation to and from school to students most in need of service;

making safety a priority in maintaining quality transportation equipment and vehicles;

teaching and expecting students to act in a safe and orderly manner while using school transportation;

planning and providing transportation services efficiently and economically;

using transportation services to support the types of learning opportunities available to students;

working effectively with students, parents, private contractors and other governmental agencies in providing transportation services; and

providing courteous service to students and responding promptly and courteously to requests by parents and students.
To contact the transportation department, call 910-893-3270 then dial 0.
Download the Chipmunk App Below